If you are trying to decide between adding gutter art to the list of services in your gutter business, then you need to consider both the pros and the cons for this decision making process. Gutter art is a unique offering that you can give your customers as there are very limited companies in the US that can even offer this. Gutter art involves the ability to design and create your own gutter through a specialized embossing system. There are options that come along with creating customized embossing designs as well as ones that come with the gutter art technology, such as an aztec design or a stars and stripes design.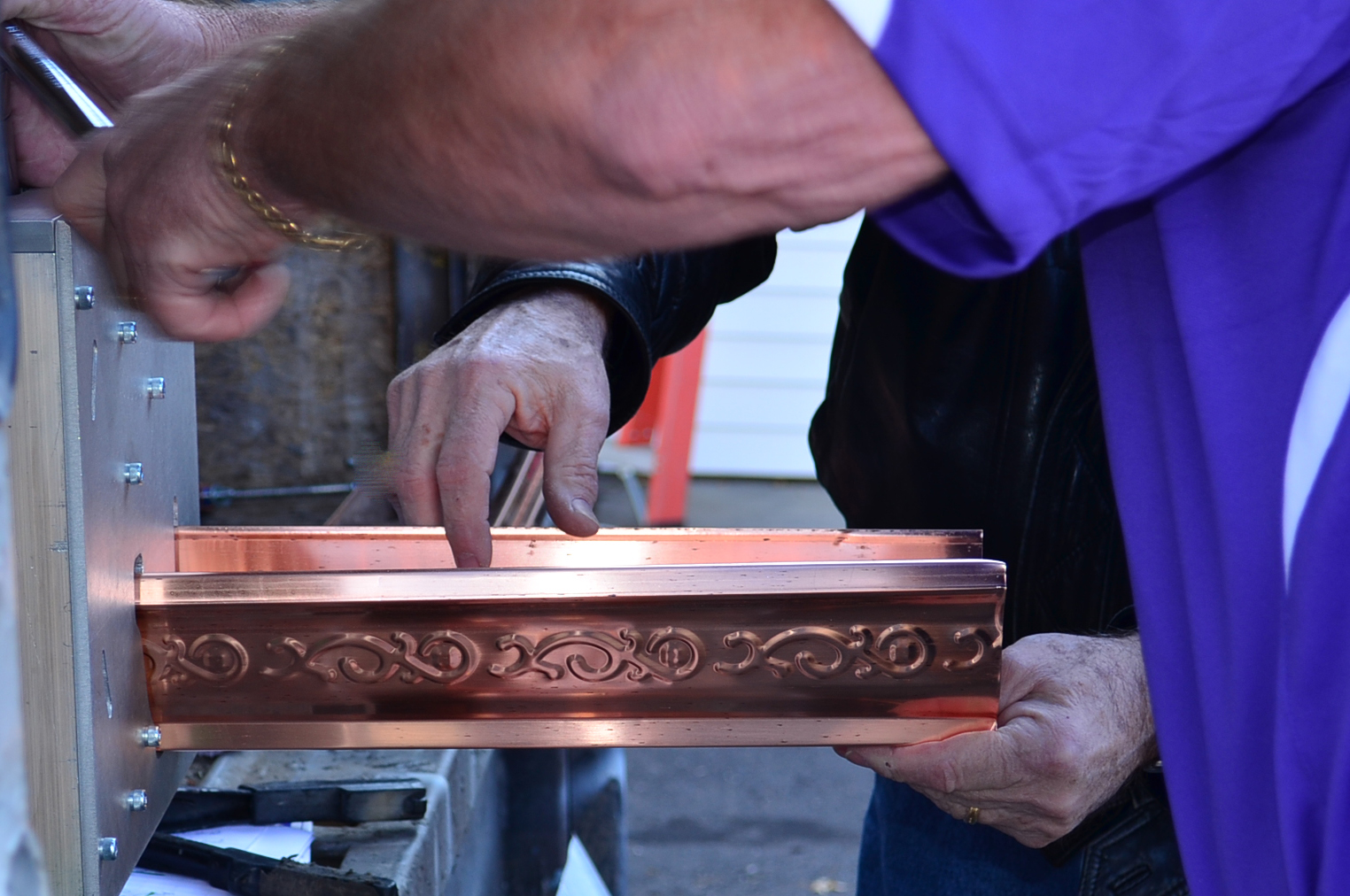 As with anything that you may choose to add to your roofing and gutter business, there are both pros and cons that come along with gutter art. Listed here are some of the pros and cons for adding gutter art to your list of services in your gutter business.
Here are the pros for choosing to add gutter art to your seamless gutter machine:
You are unique. One of the main pros for choosing to use gutter art on your seamless gutter machine is that you can create a unique product that is not offered anywhere else. This will set your business apart from other roofing and gutter businesses and will give you the competitive edge over your competitors.
You can offer a custom offering as well. You can also offer custom gutters in the same sense. This means that your clients can come up with a custom gutter design that you can add to your gutter art, giving them an even more unique offering.
It is stronger. As the gutters go through an embossing process, it will make them even stronger than when you use normal seamless gutter systems.
You can offer a crown molding option on the outside of the residence! You can even offer a crown molding offering as a part of your gutter art options.
Here are the cons for choosing to add gutter art to your seamless gutter machine:
The cost. One of the cons for gutter art is that you will pay more for the system. However, you will gain new clients and make more money in the long run as you will be offering something that is unique. You can also save money as the embossing system can be found at a discount at times. Sometimes, it is even thousands of dollars less than usual.
As you can see, there are many more pros than cons that come with adding gutter art to your gutter machine in order to offer a unique design on residential gutters. The cost can even be offset by the new clients that will come to you looking for a custom design for their gutter systems.
There is one premier company on the market today that works to offer premier gutter systems involving gutter art. If you want to find gutter art, then you need to contact the experts over at New Tech Machinery right away.